Rockwell & Carlson works top John Fontaine art sale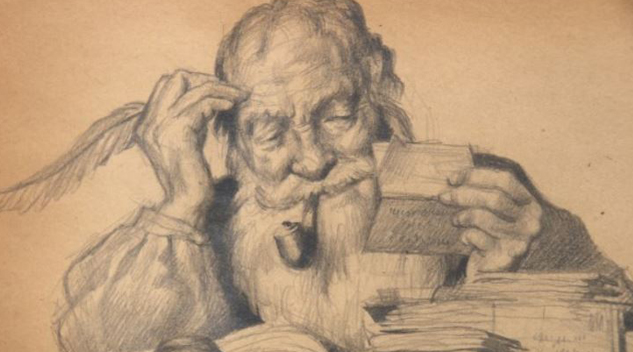 On-site review and photos by Rick Russack, additional photos courtesy of Fontaine's Auction Gallery
PITTSFIELD, MASS. – On April 21, John Fontaine holds his first auction consisting solely of works of art. He said, "We've been in this building for over 22 years and we've never had a full sale with just paintings. I wanted to try, and I had two senders who each wanted to give us a significant number of paintings. With these two collections, which represented more than half of the sale, we decided to give it a shot.
Descriptions in the catalog and online were complete, and all paintings had been dark-lit, allowing descriptions to include mentions of painting, repairs, etc. Fontaine called the first 100 lots the "Discovery" part of the sale. Although these lots were cataloged and described, they were not available for online auction. The next part of the sale, another 200 lots, featured bidding across four online platforms. In addition, several phone lines were in use and there were a number of purchase offers. As often happens these days, the crowd in the auction room was sparse and many items were sold to online and telephone bidders.
Leading the sale was John Fabian Carlson's "March Floods" (American, 1875-1945), an impressionistic forest landscape with remnants of melting snow, which ended at $34,943, going to a telephone bidder . Carlson was born in Switzerland and his family moved to the United States in 1884. He was a noted painter, member of the National Academy, and winner of several prestigious awards during his lifetime. His works are exhibited at the Dallas Museum of Art and other museums. The Vose Gallery website states: "While he proclaimed that art could not be taught, but only learned by doing, John F. Carlson was nevertheless one of the most important teachers of painting in landscape in the first decades of the 20th century. Due to Carlson's busy teaching schedule, his own painting time was usually relegated to late fall and winter, and he thus became known for his tonalistic snow scenes. He wrote Fundamentals of landscape painting, published in 1928.
Of three pencil sketches by Norman Rockwell (American, 1894-1978), one sold at sale, and there was after-sales interest in the other two. Each belonged to the estate of Sarah (Sally) Swift, a personal friend of the Rockwells, and they had given them to her. Accompanying each was a handwritten Christmas card signed by the Rockwells. When Swift died, she gave the drawings to her guardian and close friend, who was the sender's late wife. The $18,150 sale was "Christmas: Santa Claus Reading the Mail". The sketch, used in a December 1935 issue of Saturday night post, represented Santa Claus with his pipe, seated at a table, reading his mail. The accompanying Christmas card was signed by Norman and Molly Rockwell. One of the others was a colored sketch of a young boy, and the other was a sketch used in a 1922 Saturday night post, titled "Maid With Movie Magazine".
Not bringing in the highest price of the day, but a painting with a good story, was a scene of a black family set on a southern plantation in the 20th century. It was made by Clementine Reuben Hunter (American, 1887-1987), a self-taught black artist who lived and worked on the Melrose Plantation in Natchitoches, Louisiana. Hunter was a farmhand who never learned to read or write. The day before the birth of one of her children, she would have picked 78 pounds of cotton. Hunter didn't start painting until he was 50. She was the first African-American artist to have a solo exhibition at what is now the New Orleans Museum of Art, and her works are displayed in several museums. His painting sold for $2,118.
There were other works that worked well. "Misty Afternoon" by Charles Courtney Curran (American, 1861-1942) depicts a woman in a white dress standing on top of a mountain in Cragsmoor, NY Curran and her family spent the summer at Cragsmoor, an art summer colony , for 40 years, and Curran created some of his best-known paintings in the area. They feature attractive young girls dressed in white or pastel colors, like this one, posed in bright sunshine. This painting went to an internet bidder, ending at $16,335. A profile portrait attributed to the woman who founded Rookwood Pottery, Maria Longworth Nichols Storer, finished above the estimate, at $6,353. An abstract charcoal drawing signed by Joan Miro (Spanish, 1893-1983), realized $4,235, and an original, unsigned etching, circa 1900, by Pierre-Auguste Renoir (French, 1841-1919), "Le Scamandre River," brought in $2,420. Another etching, "Baigneuse Debout A Mi-Jambes," by the same artist, ended at $908.
The sale included several lots of original Disney artwork and other original comic art. A group of 12 watercolor illustrations, mostly in color, for the Disney films by Frank Follmer (American, 1913-2000) might have been a godsend. Seven were scenes of White as snow and five were scenes of Pinocchio. The largest of the bunch measured 12 inches by 18 inches and the lot sold for $2,723. Follmer started working for Disney in 1937 and contributed to several movies and cartoons. There were also plenty with seven signed cartoons, including six by Theodore Geisel (American, 1904-1991), better known as Dr Seuss. Included were designs for The cat in the hat, Yertle the turtle and others. The lot was sold to an internet bidder for $3,933. Seven signed sketches by Charles Schulz (American, 1922-2000) of characters from Peanuts realized $2,722.
Sharing some thoughts after the sale, John Fontaine said: "I would have liked to have had more people in the room, but I thought the best things brought what they should have. The sale was an experience for us, in terms of artwork, and our upcoming sales are back to our usual format, including a wide range of hardware.
Prices are given with the buyer's commission, as reported by the auction house. For information, www.fontainesauction.com or 413-448-8922.