Pro Shop enters the future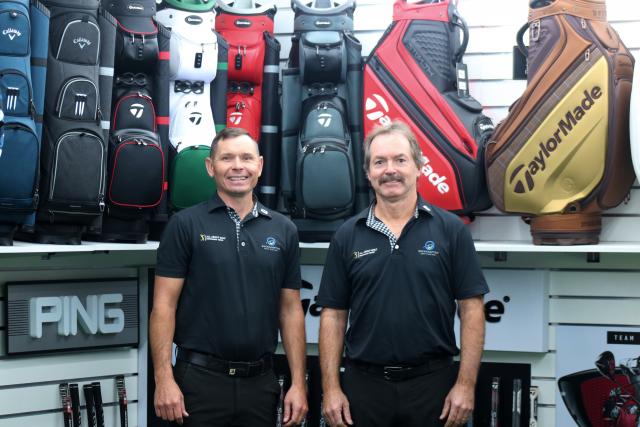 By Liam Emerton
The Rockhampton Golf Club Pro Shop has had a lot of history, but this year it has stepped into the future.
The local pro shop changed hands in early 2022, which is the first time this has happened in twenty years.
Ian Collins, now a former Rockhampton Golf Club professional, had operated the shop since the early 2000s but started working on the course in the 1980s.
"The course has changed quite a bit over the years and the technology has changed a bit as you can see here now," Collins said.
"There are a lot more golfers these days, especially after Covid. It's much busier than before.
"Dave Gardner put me on. I actually started to apprentice as a dental technician after I left school, but it lasted three months because I didn't like it and didn't like being indoors.
"So I came and asked Dave for a job, he gave it to me as an apprentice and I went from there.
"I worked under Dave for 20 years and then owned the business for just over 20 years after that.
"Golf has changed quite a bit over time, from old wooden heads when we started to what it is now and titanium drivers.
"But I had all good memories here."
New RCG pro Jeff Hoy took over the Rockhampton shop around six months ago after working there for 15 years.
After working at the club for five years, Hoy really focused and strove to take over as a club professional.
Now, six months into the gig, there have been renovations and innovations to further Hoy's vision for the club.
A state-of-the-art golf simulator at the back of the shop now sits where a storage area once stood, a new elevated practice green inside the shop behind where the counter sat are just a few- one of the great projects that were completed under Hoy.
It's these new products and services that Hoy says will bring another touch of class to the already successful boutique and course.
"He feels good. It's something that has inspired me for a number of years after working with Ian for so long," he said.
"Being able to make renovations and adapt to the current new environment through technology has been great and well received by members and the public.
"I'm really happy with the way the store fits into the design and layout.
"I'm really looking forward to getting it out there and getting people to use it and also seeing what we have."
The club has already staged monster tournaments since Hoy took over the shop with no bigger than the Pro AM which took place last month.
In that event, Tim Hart took home the top prize as he raced back to win the $60,000 Ian Weigh Toyota Rockhampton Pro-Am.
Damien Jordan finished second, three strokes ahead of Andre Stolz with Josh Armstrong, Tom Power Horan and Douglas Klein finishing the competition in fourth place.