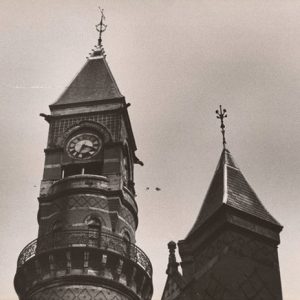 Architecture, urban design and planning firm WXY has upgraded the Jefferson Market Library in New York to make it more open, bright and accessible to the public.
Originally transformed from an 1870s courthouse, the library's new design simplifies its internal organization and incorporates new wheelchair ramps outside, with sympathetic materials and a guardrail design. discrete body. A bright, double-height open space in the previously dark interior – a restored feature of the original judges' chambers – has become a place for public art and readings.
Jefferson Market Library has an extraordinary history, according to Layng Pew, AIA, director of WXY and project leader.
Saved from demolition by the community following the loss of Penn Station, in 1967 architect Giorgio Cavaglieri designed a library conversion in one of the earliest examples of this type of adaptive reuse. The work completed this year continues in that spirit by adapting New York Public Library facilities to provide universal access to the public.