New local art store opens at Chicago Cultural Center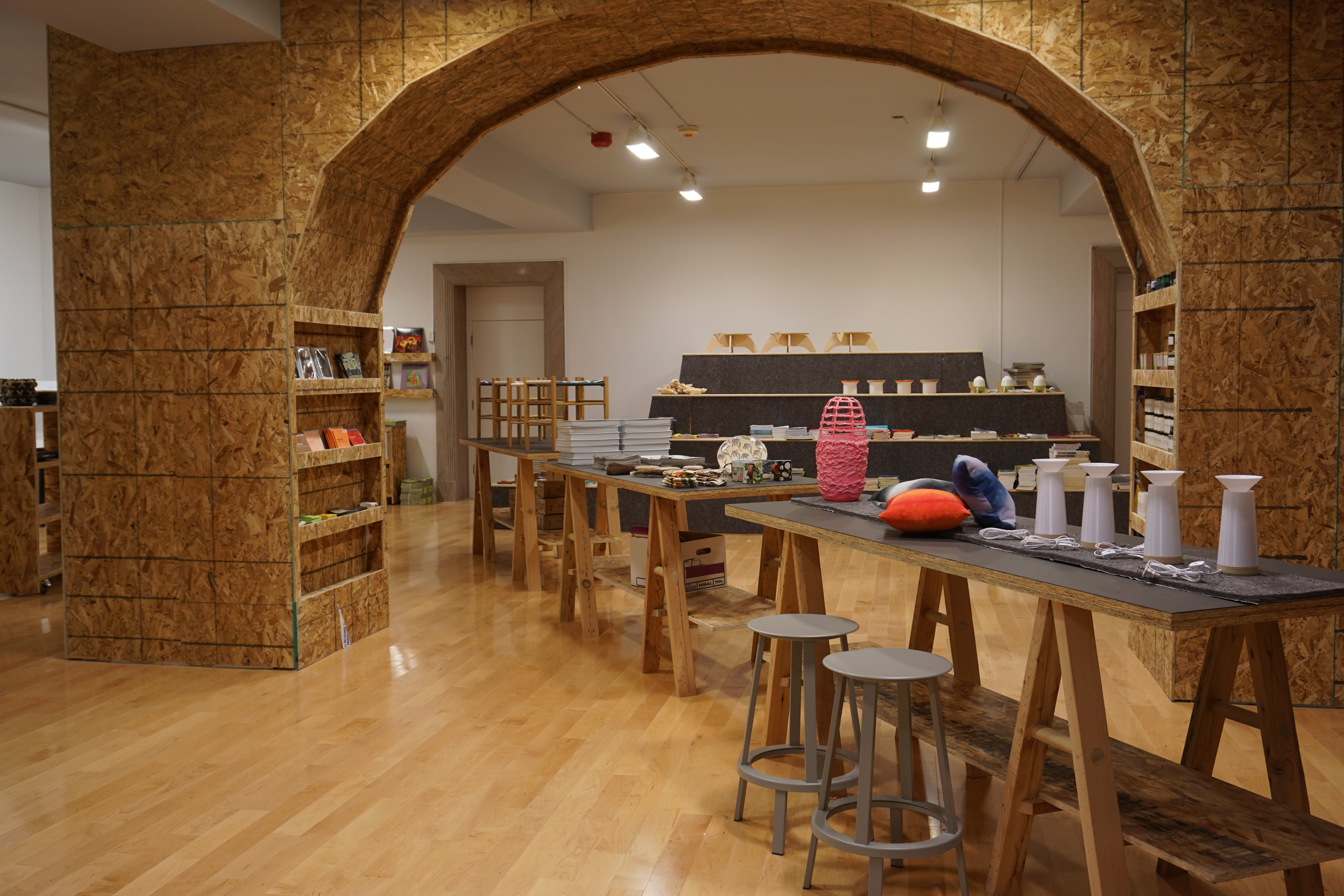 Bridgeport nonprofit on Institute of Public Media (PMI) has kept busy for the past year, helping to launch brand new initiatives like the Community Outdoors Market of the Future and the Community Kitchen and Canteen in Kimski, which offers free meals on a pay-per-view model. 'advance. But now that much of Chicago is reopening, the nonprofit will finally be able to launch a pre-pandemic-era project – a massive art store and event space in the Garland Gallery of Canada. Chicago Cultural Center called boyfriend, which opens to the public on June 2.
A collaboration between PMI and the Chicago Department of Cultural Affairs and Special Events (DCASE), Buddy showcases the work of over 200 artists and small makers from across the Chicago area, selling everything from whimsical sculptures and from photographic prints to tie-dye sweatpants and handmade earrings. The store is an evolved version of the Small manufacturing alliance, which hosted events and pop-up shops in venues across town – it also shares a name with a former artist-run space in Wicker Park that once served as the headquarters of a local publication Lumpen magazine. When the opportunity arose for a permanent location at the Cultural Center via a call for DCASE project proposals, PMI jumped at the opportunity to open a centralized location for artists to sell their products to a central audience. city.
"The idea of ​​the store has always been that we have this amazing opportunity to be in downtown Chicago and bring the work of artists from neighborhoods that maybe don't get as much play and play. watch out for the city center, "said Stella Brown, project manager. organizer. "It's kind of like running a Chicago artist library."
For its artist selection process, Buddy's team reviewed applications together with a peer-led artist team to build their roster of several hundred vendors, including the Pilsen-based Youth Art Collaboration. Scope of Yollocalli Arts and the weaving mill in Humboldt Park. The curation leans towards a mixture of high and low art, aiming to create a space accessible to all kinds of clients, whether tourists or locals.
"One of the big ideas behind the store is to have a place where we can sell a $ 1,500 edition of a framed photograph or freestanding ceramic object, and we can also sell 10 postcards. $, "Brown said. "So we attract people like a museum store would and sell fancy clothing and jewelry at higher prices, but we also have something that you can walk away with for $ 10 or $ 20."
Buddy was originally slated to open for in-person purchases in April 2020; for obvious reasons, it switched to an online-only format for the remainder of the year. Now that the store is set to open to the public, Brown and his team have also laid the groundwork for various series and programming events. "The space was actually designed for public programming in the store," Brown explained, noting the stage-shaped arch in the center of the room and the rolling shelves that allow for rearrangement.
Currently, Buddy is showing a neon artist installation by Morgan Sims in the Randolph Street window of the Cultural Center, which will continue to host rotating works by various artists from across town. The space will also feature a rotating exhibition gallery inside when it opens to the public, with the inaugural "Pocket Objects" exhibit featuring a collection of tiny dangling key rings curated by artist Noël Morical and available at procurement. Other initiatives, such as a BIPOC-focused artist residency program called Re: place, as well as conferences and other one-off events, are also coming up.
"We've always wanted the store to function as a sort of meeting place, a platform, a stage for people interested in having a voice in downtown Chicago," Brown said. "We hope that as things open up, we can have more people in this space to have things like performances and music and book releases and panel discussions within our space."
Buddy will be open 11:00 a.m. to 4:00 p.m. Wednesday through Sunday starting June 2. If you are interested in shopping, try to drop by in June. Thanks to a grant, 100% of the profits will go directly to the artists for the entire month.