Local Artisan Show returns to Dartmouth for garden sale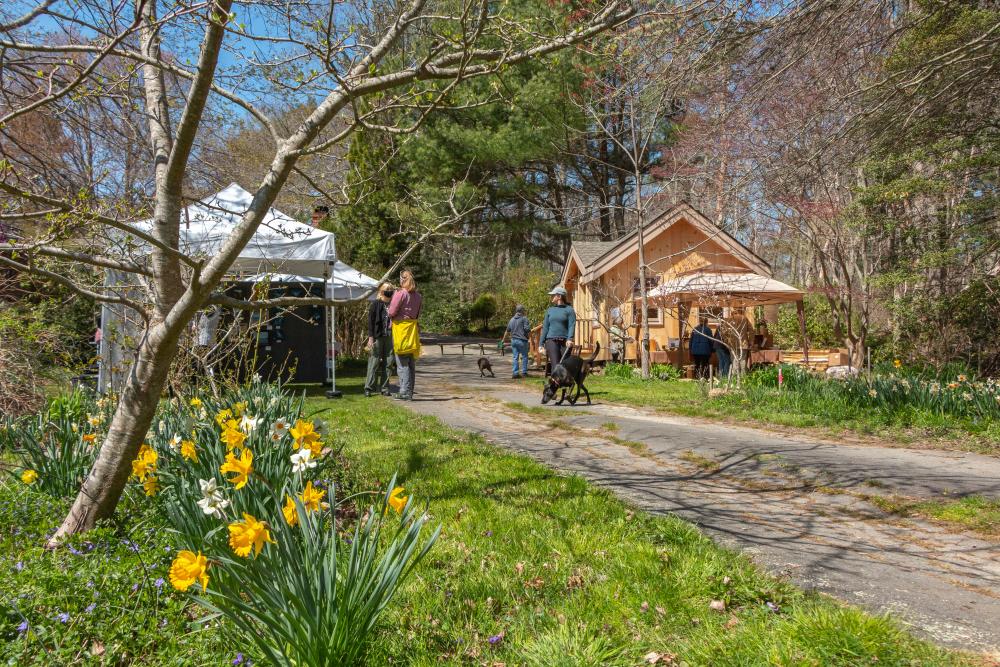 The Local Artisan Show returned to Dartmouth on Saturday April 23 at its new home at Doves Foot Pottery, where artist booths were scattered around a scenic garden full of spring foliage.
The show featured a dozen different vendors with offerings ranging from wool paintings to local jams and jellies.
The craft show previously took place in December at Macomber House in Westport before Covid forced the event outside.
Since then, Amy Thurberwho has been involved in planning the shows since their debut 23 years ago, hosted the shows at her home and in her studio at 219 Horseneck Road.
Thurber said the outdoor exhibits have been very successful and will likely continue even after the band can return to indoor exhibits.
The call was easy to see at Doves Foot Pottery where daffodils and other flowers were in full bloom.
"It wasn't like this about a week ago – it was soaking wet," Thurber said. "But then the sun came out and everything blew up."
She added that she had been working on the garden for years and was happy to have a reason to make it beautiful.
Thurber's booth featured handmade pottery with natural designs like leaves and wildlife.
Another artist, Stephanie Stroud, was selling a collection of "wool paintings", which she makes by felting wool to create soft landscapes.
"I want them to look like paintings until you get close to them and realize it's felt," she said.
Thurber said the artisan show is quite a laid-back organization but has endured thanks to the dedication of the artists who attend.
"It's really just a group of art friends — it's very informal," she said. "But because we're so committed to each other and the art shows, we keep going."