Larry Wayne Giles (November 1, 1947 – June 12, 2021) was a pioneer in architectural recovery and historical curator who founded the National Building Arts Center. Born in St. Louis, Larry grew up in the city's West End, Maplewood, and the Los Angeles, California area. He enlisted in the Marine Corps in 1967 and was dispatched to the I Corps Tactical Zone in South Vietnam. He turned down an opportunity to attend Officer Candidate School and spent much of his time in the General Infantry before securing an assignment in the Combined Action Program. A helicopter crash ended his military service, and after a five-week hospitalization, Larry returned to the United States and retired as a sergeant. Larry's experiences in Vietnam made him question the raison d'être of war, and he participated in several anti-war protests over the following years.
After returning to St. Louis, Larry volunteered with KDNA, the community radio station that eventually became KDHX. He has broadcast numerous lectures and interviews which he recorded live at events in St. Louis, including some by Timothy Leary, Baba Ram Dass, Bernadette Devlin and Frank Zappa. In 1972, Larry moved to the Soulard neighborhood of the city, where he became a force in preserving its historic buildings and revitalizing its spirit.
Larry co-founded Groupe de restauration Soulard, a neighborhood association, and Ressources Soulard, a rehabilitation company. He then completely rehabilitated the buildings at 1300 Sidney Street, 2220-22 S. 11th Street, 2410 Menard Street and the Stahl Stables at 2412 Menard Street (the current home of BWorks). In 1973 he founded the St. Louis Architectural Art Company, which filled a vital gap in salvage space and became one of the nation's most active architectural salvage operations for the next thirty years.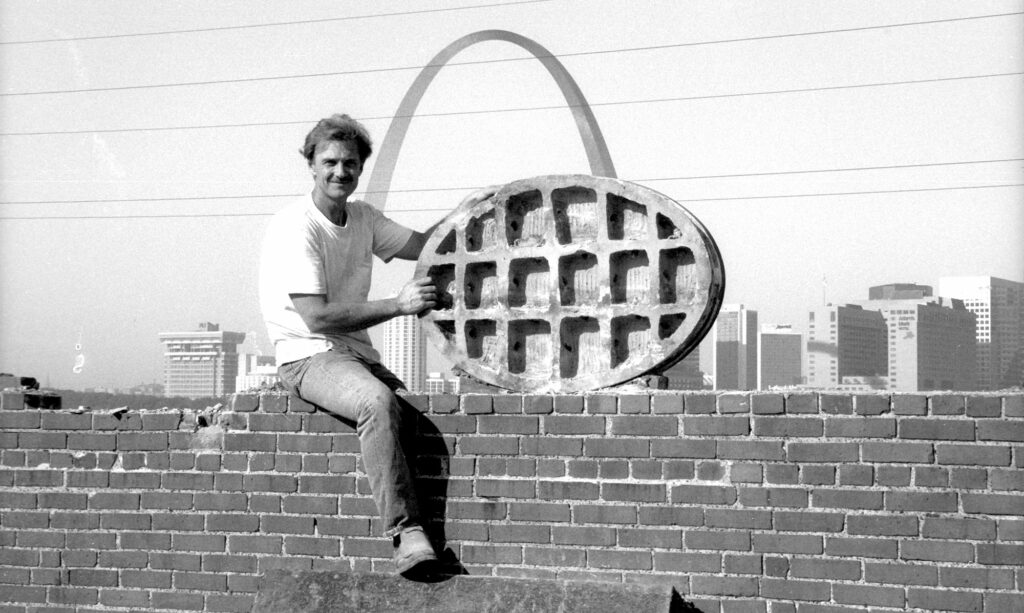 After several years of salvaging materials for reuse by budding St. Louis rehabbers, Larry turned to salvaging larger scale terracotta, cast iron, and stone systems, in hopes of creating an archive of the city's lost architecture. Larry would recover entire building elevations and he moved beyond St. Louis to work in Chicago, Philadelphia, New York, New Jersey and other places. Cities, architects, demolition contractors and conservatives have recognized Larry's unparalleled salvage expertise and have frequently asked for help when faced with the otherwise impossible task of dismantling an elevation. entire building. These calls continued for the rest of his life.
In 1982, Larry publicly called for resuscitating plans for a museum of American architecture and building in St. Louis, first proposed by architect Charles Peterson during the clearance of the Gateway Arch waterfront in the 1930s. Larry continued to amass the museum's core collection and, in 2002, incorporated the nonprofit St. Louis Building Arts Foundation to move the project forward. In 2005, the Foundation secured the historic former foundry of the Sterling Steel Casting Company in Sauget, Ill. For use as a study center, exhibit hall, and library. The site and the project it now housed became the National Building Arts Center, and Larry donated his entire collection of artifacts and library to the Center.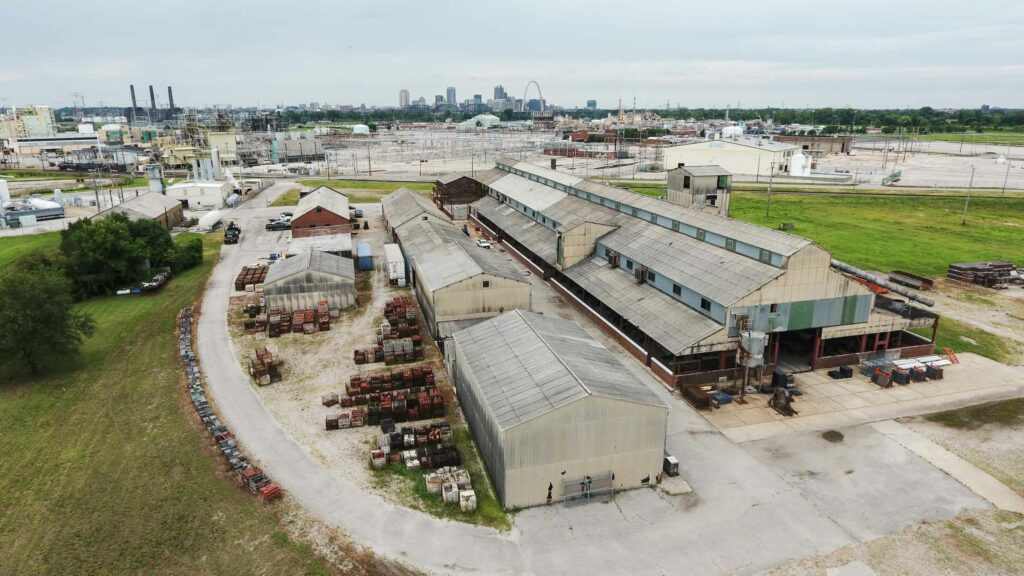 Over the past few years, Larry had completed the rehabilitation of the foundry office building into a library and workspace and had completed major stabilization and rehabilitation work on the other foundry buildings.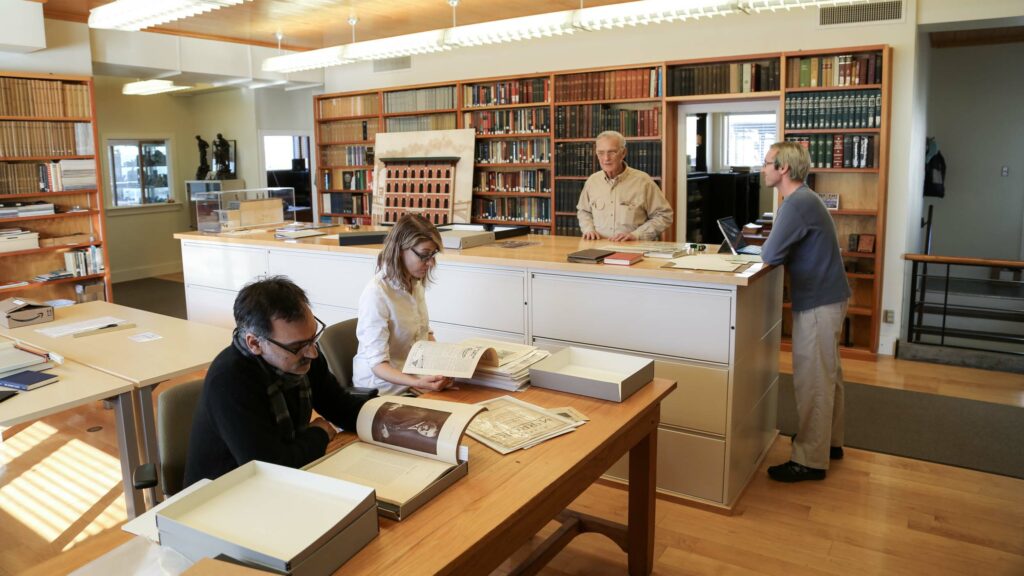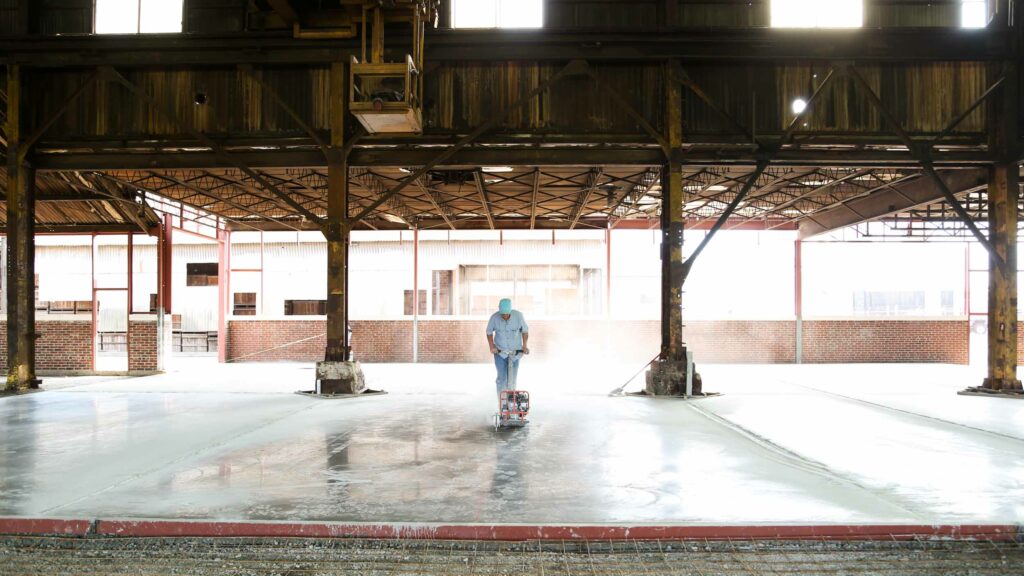 Along with this work, he organized several transfers of New York artifacts from the Brooklyn Museum to the Center, fulfilling his ambitions for the NBAC to represent a national reach of materials. Larry not only oversaw the vision and administration of the Center, but found himself working personally alongside others every day on all of the tasks necessary to bring his dream to life. Larry died in June 2021 from complications from his leukemia treatment. During his final weeks, Larry was busy preparing for the transfer of "Little Liberty," a pressed metal replica of the Statue of Liberty currently in the collection of the Brooklyn Museum. When Little Liberty arrives in the next few months, it will be placed at the entrance to the Center in honor of Larry Giles and his truly epic life.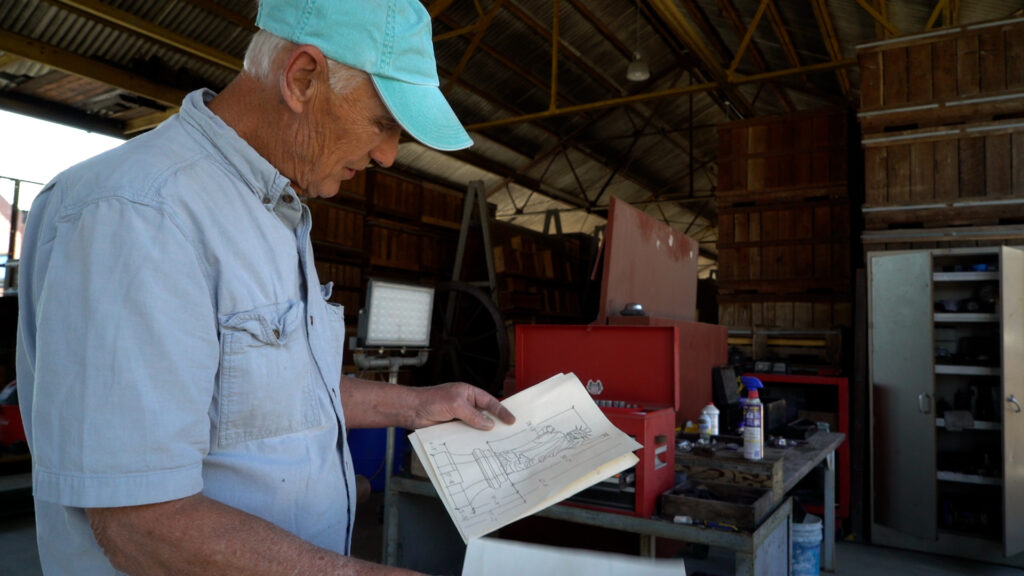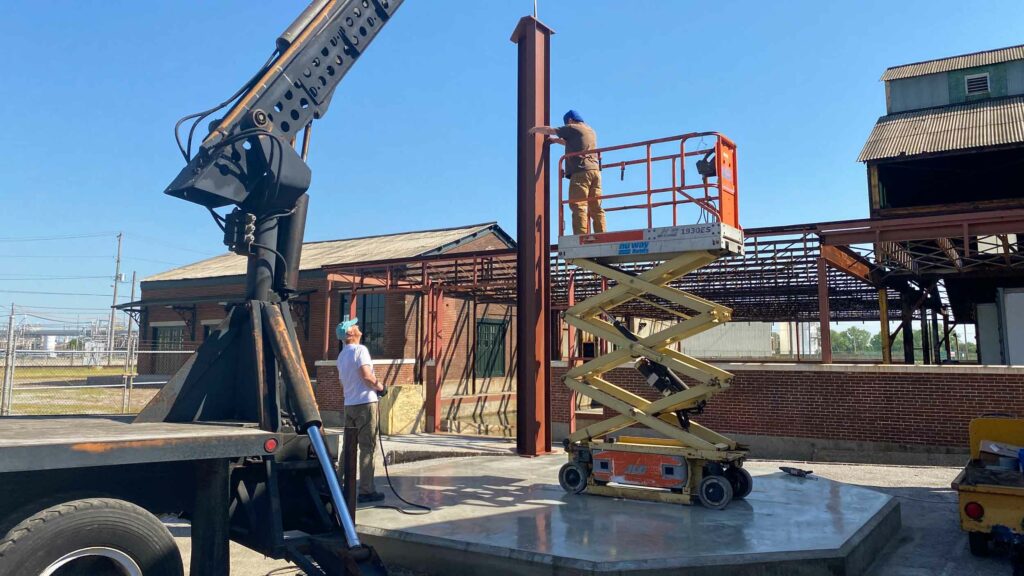 This Saturday, the National Building Arts Center is hosting a memorial service from 4 p.m. to 8:30 p.m. onsite in Sauget, IL, with a spoken program at 5 p.m., a video tribute by Matt Amato, site tours, art installations by Jennifer Colten and Sage. Dawson, and live music by Alan Ames and Jesse Irwin. The event is in a way a funeral, in a way a celebration and in a way a building project. Guests are welcome to dress as they wish. The event is open to the public although RSVP is required through Eventbright. The main program will take place outdoors in a covered but open space.