Garden State Watercolor Society art sale goes to Princeton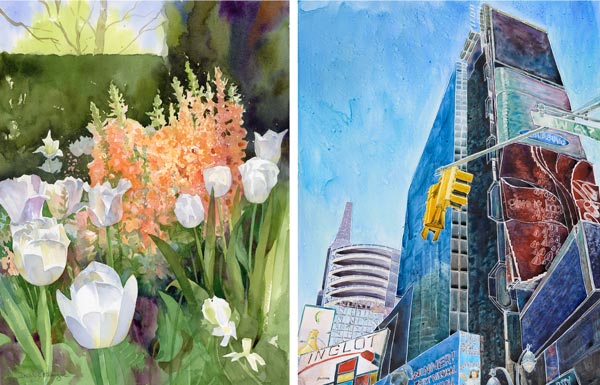 NEWS | CHARACTERISTICS | OVERVIEW | EVENTS
originally published: 11/14/2021
(PRINCETON, NJ) – Garden State Watercolor Society (GSWS) returns to Princeton after a 3-year hiatus for their Pop-Up Art Sale. More than 40 individual artists will reappear from the pandemic's creative hibernation. A wide assortment of original works of art in various media will be on display to suit individual tastes or style. This is the opportunity to collect the original works of the painters you admire.
The sale will run over three consecutive weekends starting Thursday, November 18 and will run from Thursday through Sunday ending on December 5. The opening hours of the ephemeral art sale are Thursday, Friday: 10 a.m. – 8:30 p.m., Saturday: 10 a.m. – 6 p.m. and Sunday from 12 p.m. to 5 p.m. Thanksgiving closed. A vernissage will take place on Friday, November 19 from 5:30 p.m. to 8:30 p.m.
In order to give back to the community, GSWS will donate 20% of the proceeds from the art sale to Mercer Street Friends and Send Hunger Packing. Mercer Street Friends is a local, non-profit organization whose mission is to forge alliances and provide integrated services to children and their families. Their Send Hunger Packing program provides extra meals on weekends for children in Kindergarten to Grade 6 so they are ready to learn on Monday.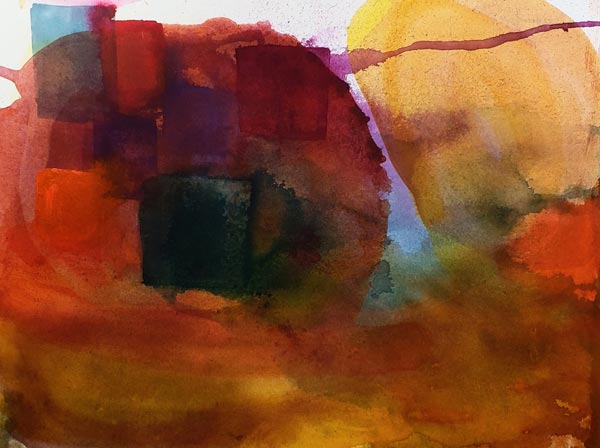 The Garden State Watercolor Society is dedicated to promoting the appreciation of watercolor and providing its members with exhibition opportunities.
IMAGES: (TOP) LR Doris Ettlinger – Tulips and Foxglove; Judith Hummer – NYC traffic light (BOTTOM) Joanne Amantea – The heat of summer
Advertise with New Jersey Stage for $ 50 to $ 100 per month, click here for more information
---
Advertise with New Jersey Stage for $ 50 to $ 100 per month, click here for more information
---
ART | COMEDY | DANCE | MUSIC | THEATER | COMMUNITY
Axelrod Contemporary Ballet Theater presents "The Nutcracker Rocks"
Wednesday December 15, 2021 at 3:00 p.m.
Axelrod Performing Arts Center
100 Grant Avenue, Deal Park, NJ 07723
Category: dance
Click here for a full description
---
John Rogers Soul Band presents Holiday Soul
Wednesday December 15, 2021 at 8 p.m.
Algonquin Arts Theater
60 Abe Voorhees, Manasquan, NJ 08736
Category: music
Click here for a full description
---
A child's Christmas in Wales
Wednesday December 15, 2021 at 7:30 p.m.
New Jersey Shakespeare Theater – FM Kirby Shakespeare Theater
36 Madison Avenue, Madison, NJ 07940
Category: theater
Click here for a full description
---
George Street Playhouse presents "It's Only A Play"
Wednesday December 15, 2021 at 8 p.m.
New Brunswick Performing Arts Center (PACNB)
11 Livingston Avenue, New Brunswick, NJ 08901
Category: theater
Click here for a full description
---
MIPSO
Wednesday December 15, 2021 at 8 p.m.
Roy's room
30 Main Street, Blairstown, NJ 07825
Category: music
Click here for a full description
---
---
For more event announcements, Click here
---