Clay artists have an art sale in their garden on June 5th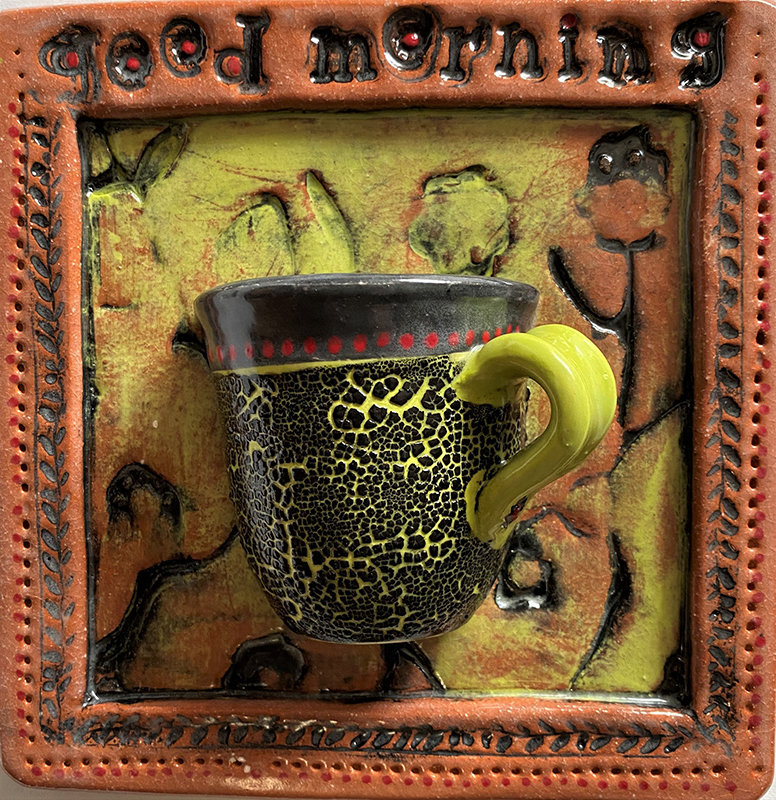 By Mike Cook
Four of the area's most talented clay artists will hold a joint courtyard art sale from 9 a.m. to 3 p.m. on Saturday, June 5 at artist Vickie Morrow's home, 132 W. Ethel Ave.
The event is free and open to the public.
It will include works by Morrow, as well as Jan Archey, Kathy Baker and Lisa Carlson.
"Each artist will see their wonderful creations installed in a unique garden setting," said Morrow.
"We are four women all working in clay but all in very different ways," she said. "We all get some fresh air and want to share our art. I am so excited that this event is turning into an annual concert! "
The sale will begin with a talk from Morrow on how to make a handmade tile backsplash like the one in his just completed kitchen.
Archey has lived in Las Cruces since 1977 and has taught at Doña Ana Community College for over 40 years. Archey is currently working on "paintings" murals, using minerals, sands and mud, earth and glazes. His work often consists of a variety of firing techniques ranging from raku to wood-fired ceramics.
"If I had to label my medium, I would say I'm a fiber artist first, but also a potter, weaver and gourd artist," Baker said. "I use natural elements: seashells, wicks of wool, discarded feathers and dried plant materials such as dried corn husks in my weaving, pieces of clay and gourds. Many of my basket reeds and hand spun art yarns are solar-dyed under our New Mexico sun.
An art teacher at Las Cruces Public Schools for 16 years, Carlson said his works were inspired by his "deep love for Hill Country (Texas), the rivers there, and his appreciation for a wide range of music. country ".
Carlson retired from Las Cruces Public Schools in 2019 and is enjoying his time as a studio artist. "I designed tables in tiles, clay beads, silver and copper jewelry."
"Hunting and gathering is a joy in the creative process," said Morrow, who grew up in Deming and moved to Las Cruces from Scottsdale, Arizona in 2018. Handmade tiles or beads, rusting the piece or the fabric, create a patina on metals, make paper to weave pieces of wire. Finally, all of the pieces come together to create an eye-catching assembly, a heart or a keepsake.
For more information, contact Morrow at 602-615-1146 and [email protected]